Youth Worship Practice – 4:00 p.m. to 4:30 p.m.
Youth Puppet Training and Skit Practice – 4:30 p.m. – 6:00 p.m.
Family Night Dinner – 6:00 p.m. – 6:30 p.m.
Family Night Program – 6:30 p.m. – 8:00 p.m.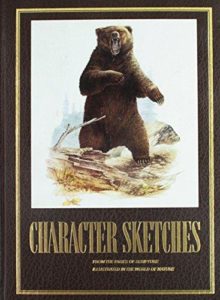 Our current lessons will be taken from the "Character Sketches" curriculum by Bill Gothard. This This 3 volume set of books explores different animals, their traits and their various physical features. At the same time, each chapter examines characters from the Bible and lessons learned from their successes or failures.
For more information, contact Craig & Ericka Scarbrough.